---
Luxury Cosmetic Dropper Packaging Series
Acrylic Dropper Bottles
Born to be the crowned jewel, as all the people being dazzled by your glamour of beauty.
[Plastic dropper bottle for skincare prodcuts like serum, essence. From 15 ml to 30ml, and 50ml.]

"You're just too good to be true
I can't take my eyes off you
You'd be like heaven to touch
I wanna hold you so much
At long last love has arrived
And I thank God I'm alive
You're just too good to be true
Can't take my eyes off you
Pardon the way that I stare
There's nothing else to compare
The sight of you leaves me weak
There are no words left to speak
But if you feel like I feel
Please let me know that is real
You're just too good to be true
I can't take my eyes off you
"
Ever heard of this classic song? Once you saw her, heard her or feel her, you will unable to take your eyes off her, She is imprising, infatuating and unforgettable.
This is "Premium Diva", a perfect double-walls acrylic dropper bottle which COSJAR presents for your valuable ingredients.

There are two options of droppers for your choice; the 1st one is shiny silver / gold aluminum sheltered dropper with a press-button on top, you could have different aluminum colors which customer requires and don't have to worry about the color-fadding away since this is not plastic metalization, the color stay forever.
The other one is white squizer with shiny silver / gold aluminum ring aound it, this style could be combinined with our clear acrylic overcap, not only to keep the dropper to stay luxury, but also to avoid the dust and fibers which we don't want to stain the white slicon squizers.

Same as other double-walls bottles from COSJAR packaging collection, dropper bottles could be also applied various decorations on different components. The capacity is available from 15ml / 20ml / 30ml and the biggest size is only up to 50ml. This is because when we talk about "Premium", you won't think about those cumbersome bottle, ain't you? These are appropreit sizes for Special limitation product, Anniversary products, and are also able to have it for serum, essence, eye cares, spot cares, anti-aging care, wrinkle care products…etc. You could also find the same regular sizes bottles and jars series which corresponding to each shape of dropper bottles to complete your whole skin products line-up.
Is in't TOO GOOD TO BE TRUE?
Dropper Series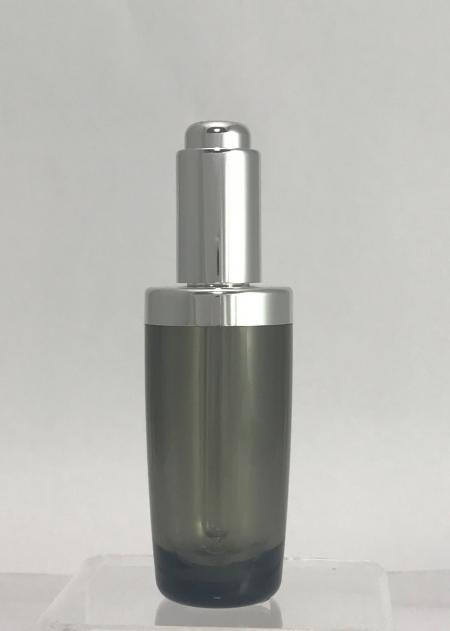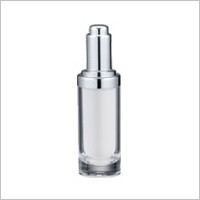 Material data sheet
| | |
| --- | --- |
| Outer bottle | MS |
| Inner bottle | PP |
| Bottle collar | Alum |
| Pump Actuator | PP |
| Pump ring | Alum |
| Cap | MS |
[Acrylic Round Bottle Packaging Collection, capacity from 15ml to 50ml.]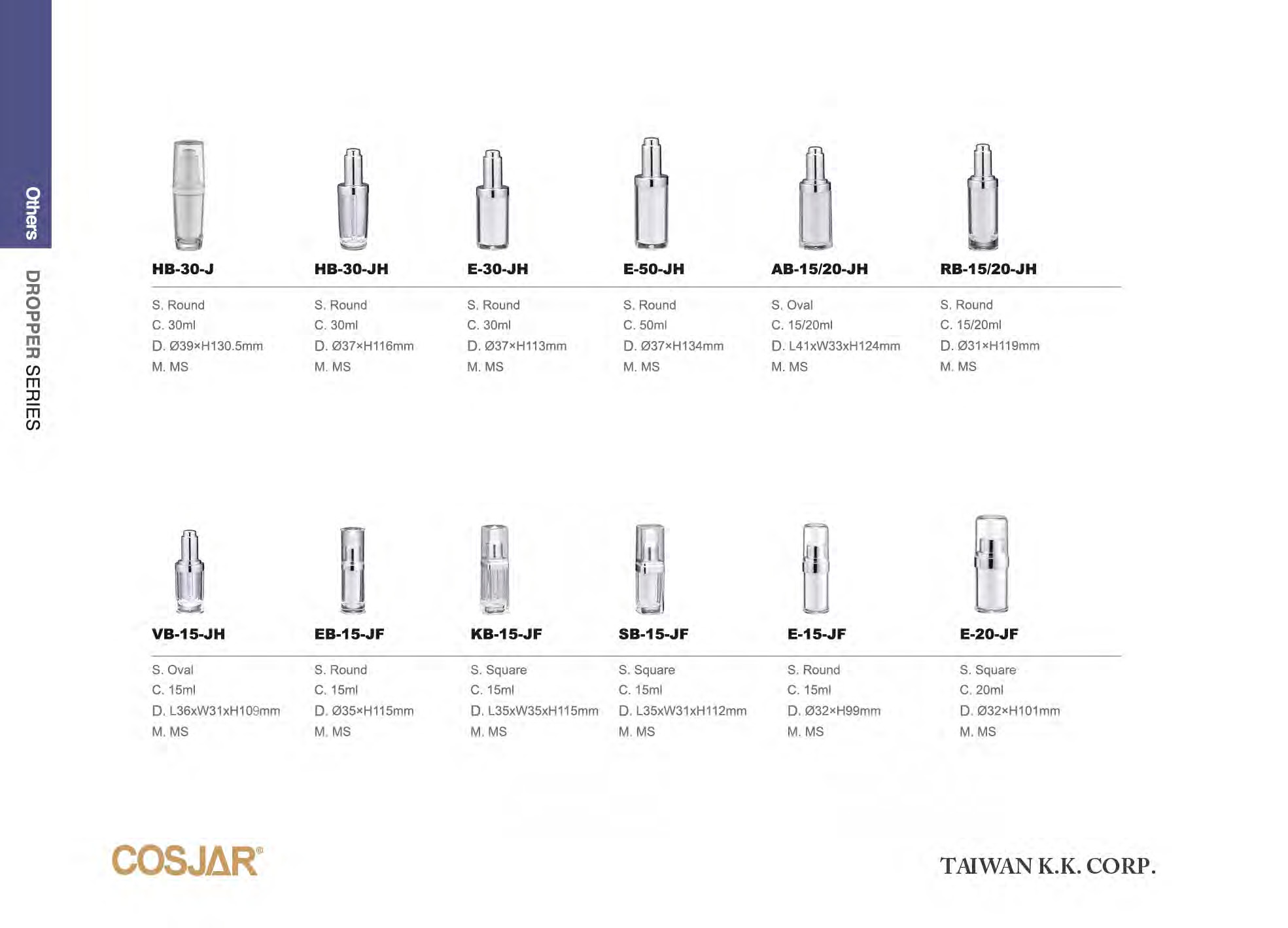 Related Products

---

Files Download

---