About Us
OUR BRAND - COSJAR
MISSION & VISION
COSJAR has been in the skincare & cosmetics packaging market for over 30 years. Being one of the first Acrylic packaging manufacturer around the world, we mainly produce luxury and customized packaging to our customers who want to upgrade the beauty products.
In order to be the prime leader in such competitive industry, we continue improving by product innovation and strict quality control policy. Completed after- sales service and customized packaging is also one of our biggest advantage. Apart from business, COSJAR also cares about the environment issue. Besides luxury acrylic packaging, we have launched several series of packaging made in eco-friendly material like PP/PET/PETG. We not only sell packaging, but also expertise, trust and endless adding value.
✓ ONE STOP SHOPPING SERVICE
We hope to provide our customer a convenient packaging solution for their cosmetics and skincare products, so we offer one stop shopping service. From design, molding, injection, decoration, assembly to QC, we can help the customer finish all the steps for saving additional cost and time.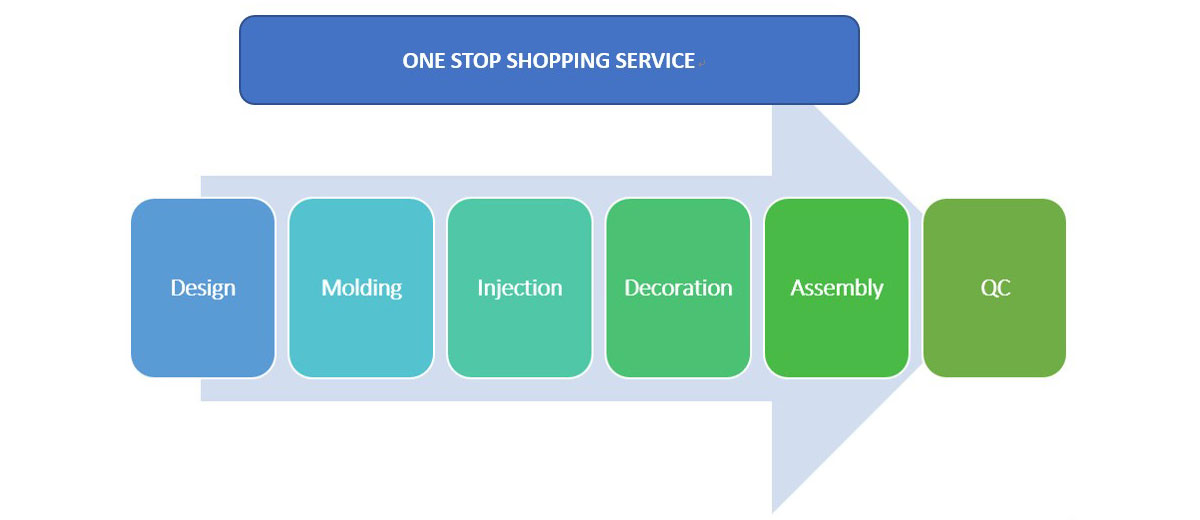 ✓ DIVERSE CHOICE FOR PACKAGING SOLUTION
• COMPLETE TYPE OF PACKAGING
As we know most of customers will launch a series of products, we design full types of packaging for complete skincare and cosmetics products set. Customers can easily choose whether they need jars, bottles, airless solution or droppers for their product line.

• DIFFERENT MATERIAL CHOICE
For different target market, you may need packaging with different type of material. For example, for high-end luxury product line, MS acrylic with crystal clear appearance and double layer design may be your best choice. For more economic market or eco-friendly requirement customer, PP, PET, PETG will be a good choice.
MS, SAN, ABS, PP, PET, PETG, PE
• COMPLETE CAPACITY
We understand the need of diverse size of packaging, that's why we produce packaging of complete size in every series. At the moment, we have packaging from 5ml – 300ml.
5ML – 300ML
• CUSTOMIZED DECORATION SERVICE
Different from standard packaging with limited colors choice, we provide customers with totally customized choice. For coloring, we have spray painting & color injection. We can also metallize the packaging. For printing part, silk screen printing & hot stamping are available. Please refer to our product section for more sample pictures.
For embossing and private molding, please contact us for more information.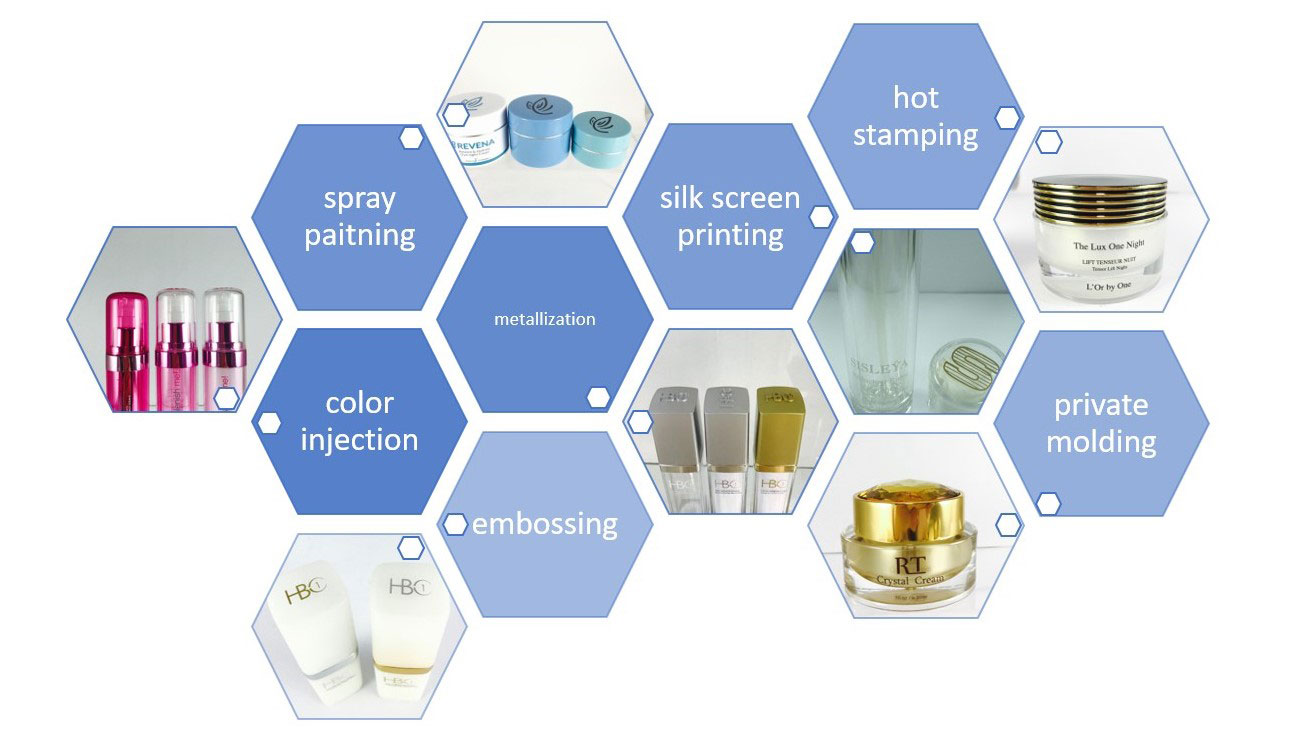 ✓ HIGH QUALITY PRODUCT
High quality is always our brand purpose. For making sure deliver good products to our clients, we have strict QC policy at every stage of production line. From raw material, injection process, decoration, assembly line, packing to shipping, we do product inspection according to USD MIL-Standard-105E QC policy.
We are ISO 9001 certificated factory and we keep maintaining our quality at the best level.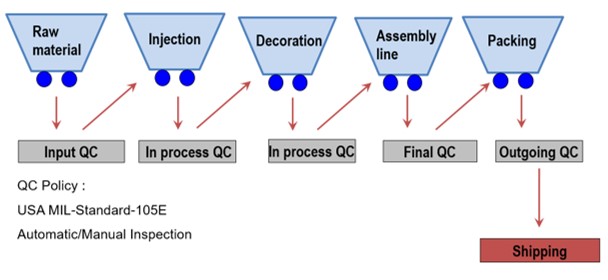 ✓ LONG-TERM & STABLE SUPPLY
Our company was founded in 1976, and we created COSJAR this brand in 1987. We have more than 42 years' experience and we are reliable supplier of packaging in the skincare and cosmetics area. Not only serve customers with high quality products, long-term and stable supply is one of our mission, too.
✓ ENVIRONMENTAL FRIENDLY
Environmental afforestation is one of our development point. We believe good working environment can help employee's both physical and mental health. We will continue planting trees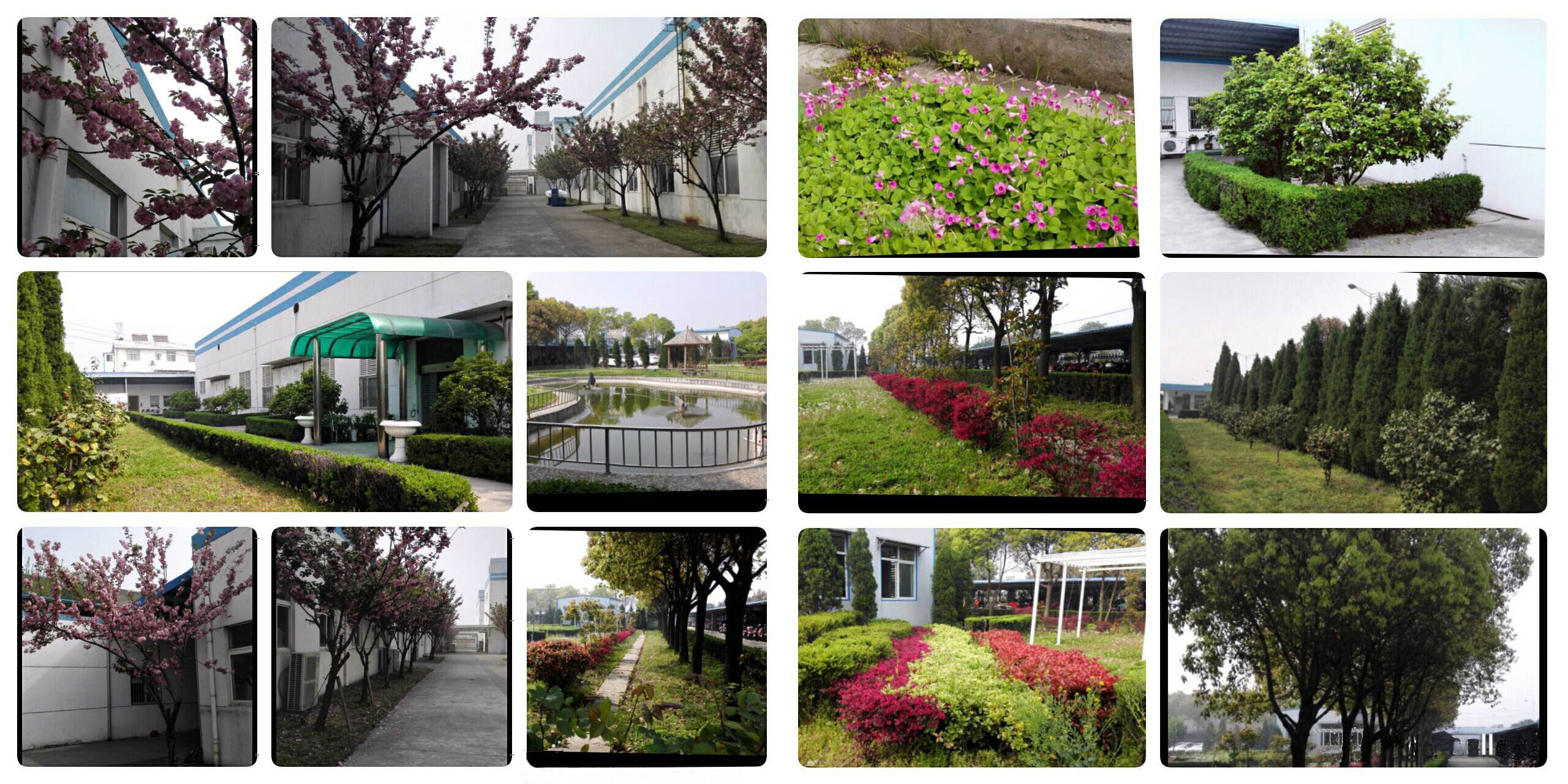 ✓ ENDLESS IMPROVING
We take customer's opinions as motivation for improving. Every year we review customer surveys seriously and do market research. We join worldwide and famous exhibition like Cosmoprof Italy, Cosmoprof Hong Kong, Cosmoprof Las Vegas, Makeup Paris, etc. for getting closer to skincare and cosmetics needs and beauty product trends.