---
Round Shape Acrylic Luxury Cosmetic & Skincare Packaging - Lavender Moon serie
Acrylic Bottle capacity: 15ml, 20ml, 30ml, 50ml & 120ml. Acrylic Jar capacity: 10ml, 15ml, 20ml, 30ml, 50ml & 60ml
In the Lavender Moon series, we have bottles and jars. The special point is that the top of cap is round. While using it, you won't feel the sharpness on it. You could choose 15ml, 20ml, 30ml, 50ml & 120ml for bottles; for jars, there are 10ml-60ml.

Refreshing and distinct scent of lavender, leads you into the garden at night.
Moonlight splashes, and you see the silhouettes of flowers, hinting at you...
Are you prepared for an adventure?
Lavender Moon - E / RD serie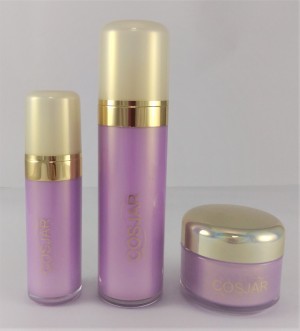 As customers desire a unique color theme to go with their bottles/jars for skincare or cosmetic products, we at COSJAR enhanced our coloring ability over the years of working together with customers, and strict QC policy, now our color spraying ability is highly skilled to provide top quality packaging praised by worldwide companies.
After years of R&D and experimenting, now we have the know-how on how to spray on different parts of the packaging to create different effects. Any part of the packaging is crucial to the overall image. Also, we have experts working in color matching, the key in truthfully representing the color that customer's color design in a packaging. Each color is carefully matched and sampled to make sure the end result is approved by customers. (For different effect, please click the below link for more details)
The right photo is example from our current customers. No matter the pearl or organic green color designs are widely accepted and best choices for this packaging range. In addition, you can have your own printing and logo for your skin care products' packaging.
Because of complete sizes are available, they are ideal for gel, serum, lotion, tonner, cleanser etc. You can make them become a family sets for different brands.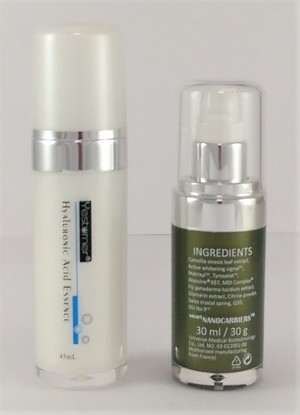 [Acrylic Square Cream Jar Packaging Collection, capacity from 15ml to 50ml.]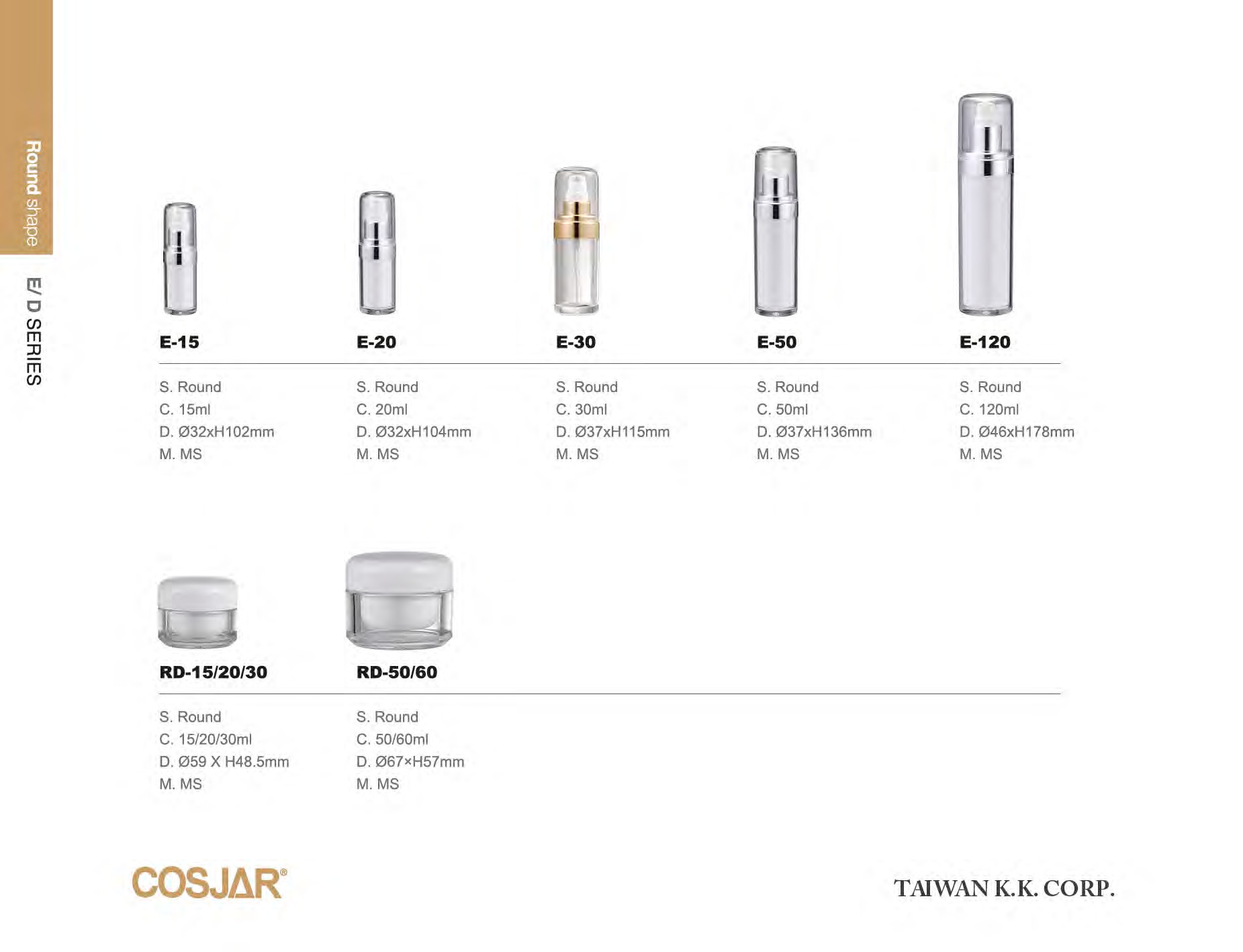 Related Products

---

Files Download

---