---
Square Shape Acrylic Luxury Cosmetic & Skincare Packaging - Violet Blossom serie
Acrylic Bottle capacity: 20ml, 30ml & 50ml. Acrylic Jar capacity: 15ml, 30ml, 50ml & 60ml.
This skincare acrylic container collection includes 2 airless capacity which are 15 ml and 30ml; and another 50 ml with dispensing bottle. It is suitable for high-end, professional skin care for spring, summer, autumn and winter. There are 3 capacity of acrylic jars: 15ml, 30ml, 50ml and 60ml. We could choose the diamond cap also.

Different from the above design, these two skincare packaging present an lovely image with a pearl white spray painting cap and a purple spray painting bottle just like two ladies who are in their twenties and having a picnic in a garden which full of kinds of flower. With various adorable design by your own creation, this beauty product packaging series will have their new life. Both skin care product and cosmetic give us courage and confidence to face all the difficulties. We are no longer the shrinking Violet! The square airless collection for the one looking for airless packaging but expecting some differences from the classic airless look.
[Acrylic Square Airless / Lotion Bottle and Cream Jar Packaging Collection. Bottle capacity from 20ml to 50ml, Jar capacity from 15ml to 50ml.]
Violet-Blossom - KDA / KBA serie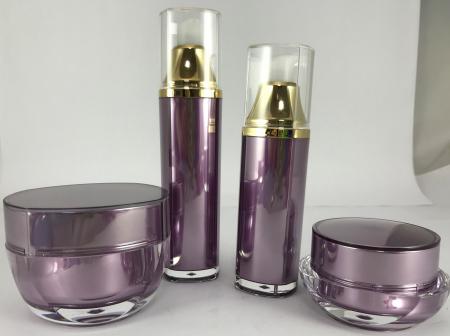 [PET Round Cream Jar Packaging Collection, capacity from 15ml to 50ml ]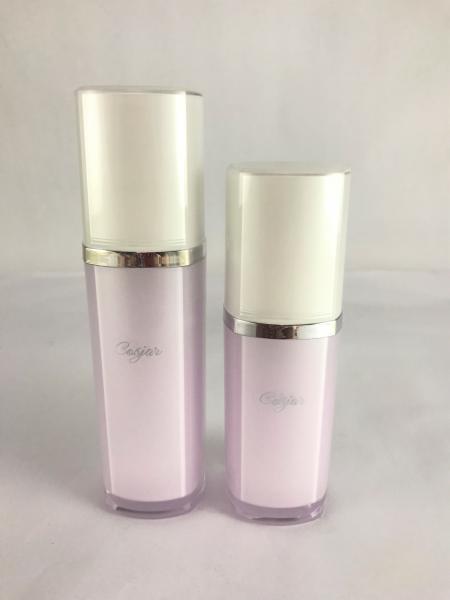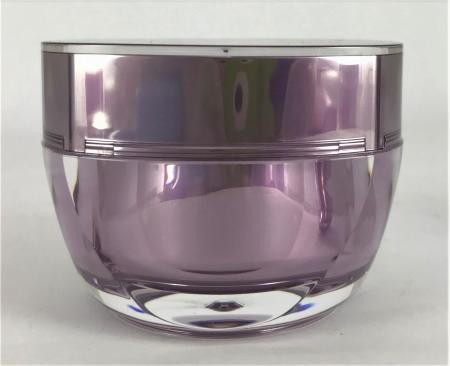 The jars for this skincare packaging is like a beautiful jewel container with high quality crystal clear acrylic just for your haute quality cream.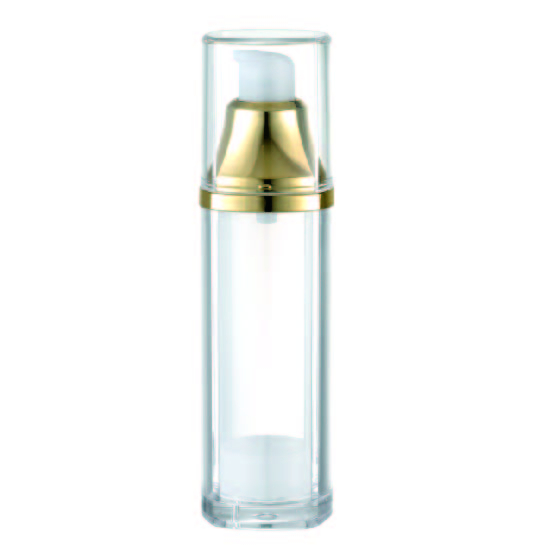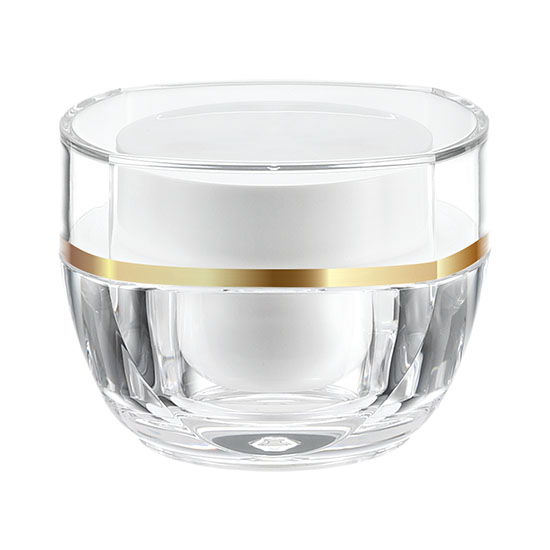 Related Products

---