Products
Product Category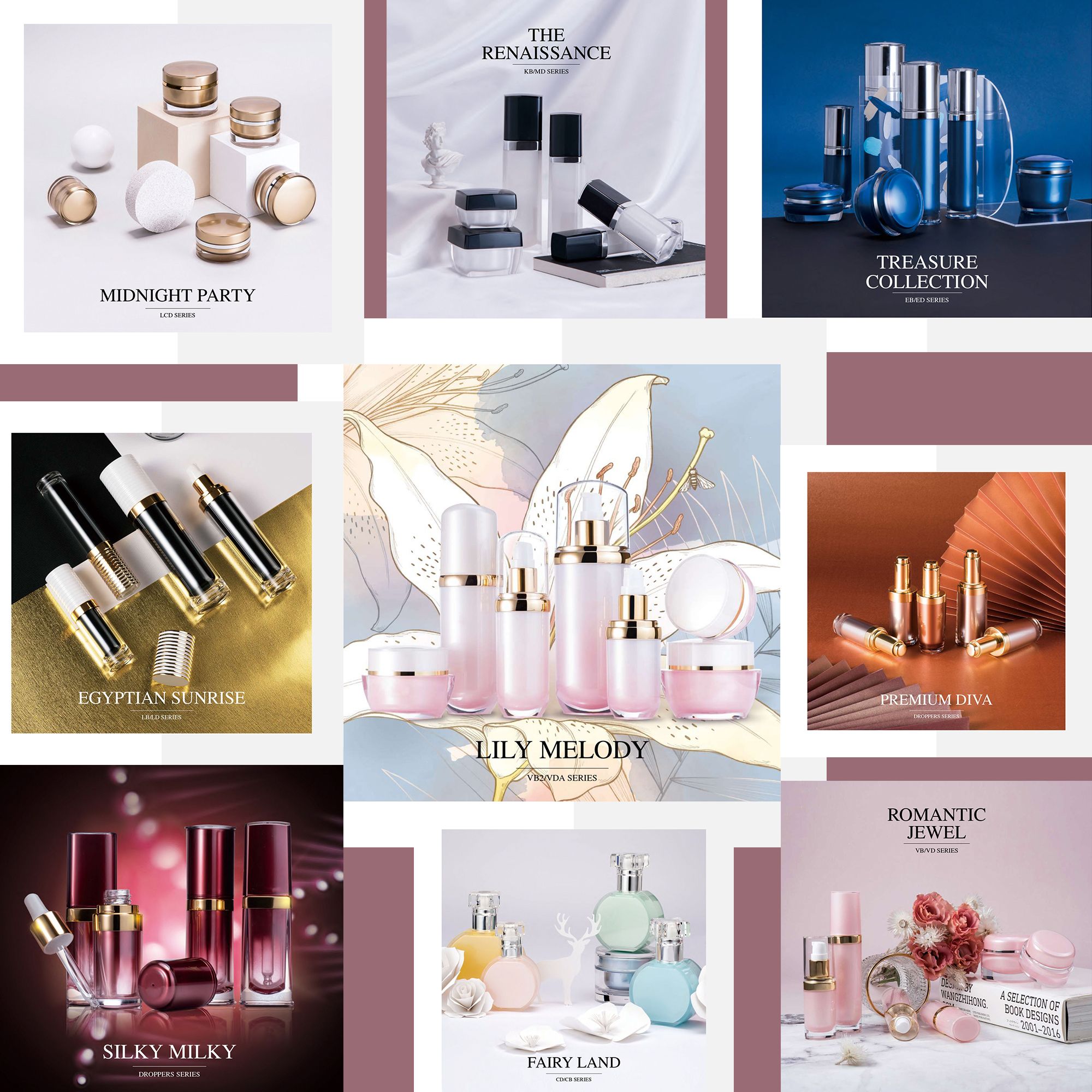 Packaging
COSJAR premium packaging is made of high-quality plastic – Acrylic (MS), which is the most pure and clear plastic compare to all other materials. This luxury cosmetic packaging is available in round, oval, square, and other shapes. The design of double layer is very luxury and impressive, which helps create elegant image for your unique products. COSJAR supplies bottle, jar, airless packaging, dropper bottle as options. The capacity for jars is 5ml - 200ml & the capacity for bottles is 3ml - 300ml.
Decoration
COSJAR provides the variety of decorations in-house, like color injection, spray painting, metallic spray painting, silkscreen printing, hot stamping, embossing moulding and so on. All of these decorations are customized. By consulting COSJAR, our professional team recommend the most suitable decoration way to realize your cosmetic design and make your high-end product stand out more in the luxury market.
Application
Day Cream, Night Cream, Cleanser, Tonic, Serum, Foundation, Eye Cream, Anti-Wrinkle Cream, Whitening Cream, Moisture, Lotion, Hydrating Essence, Body Lotion & Hair Care products etc.
---