---
Oval Shape Acrylic Luxury Cosmetic & Skincare Packaging
Acrylic Oval Dispensing Bottles & Cream Jars. Bottle capacity :15ml-100ml, Jar:15ml-50ml
You are what you use. Looking for the simple and neat image for man's product line? Flying Symphony is here for you. Different from our previous oval shape collection, this bullet shape oval bottle presents a fresh and cool look which is perfect for the men's product line and the hair-care product.
[Acrylic Oval Lotion Bottle and Cream Jar Packaging Collection. Bottle capacity from 15ml to 100ml, Jar capacity from 15ml to 50ml.]
Flying-Symphony-VBA/VDA series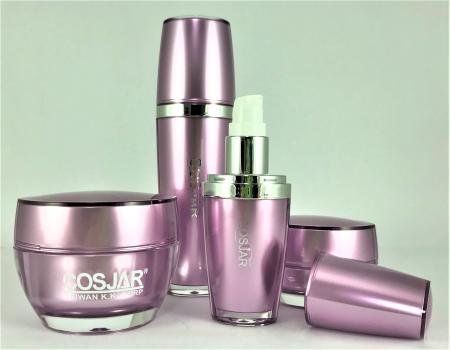 Normally the skincare, cosmetic or another beauty product are associated with girls and woman. However, as time goes by, there
are more and more men start to care about their skin. Are you ready to step into this grand market? We might can help on the formulating, but we can offer you the men skincare product packaging solutions. The design of the VBA collection is simple, with the metallic spray painting inside the cap and bottle as the photo shown, how cool is it. Even Buzz Lighter, one of the super duper hero inkid' heart from Disney collection Toy Story can't resist it.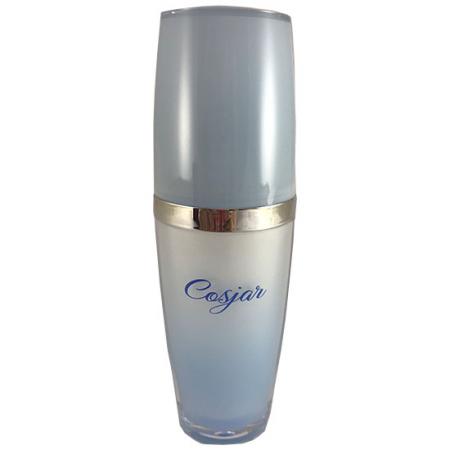 Not the fan of the metallic- universe like color design? This blue and white graduated spray design looks tender and soft which is perfect for the summer and spring collection.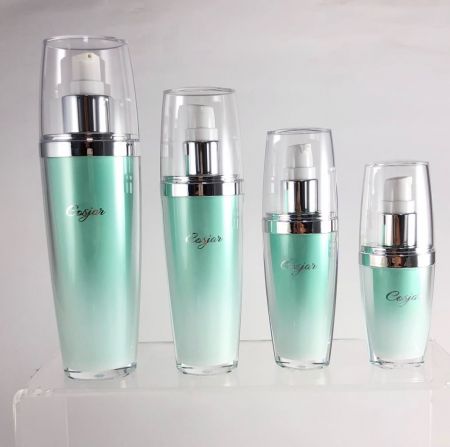 Even though the design of this skin care packaging is quite simple, with the candy-like color spray painting; it can also be an excellent choice for the female skincare product collection's packaging.There are spray and lotion pumps to choose for this VBA skin care product packaging. Have more problems? Please don't hesitate to contact us.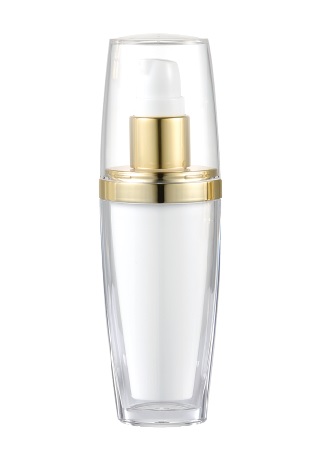 Material data sheet
| | |
| --- | --- |
| Outer bottle | MS |
| Inner bottle | PP |
| Bottle collar | Alum |
| Pump Actuator | PP |
| Pump ring | Alum |
| Cap | MS |
[Acrylic Oval Lotion Bottle Packaging Collection, capacity from 15ml to 100ml ]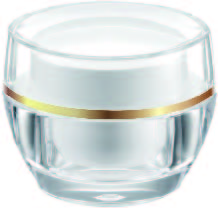 Material data sheet
| | |
| --- | --- |
| outer cap | MS |
| inner cap | PP |
| disk | PE |
| inner cup | PP |
| outer jar | MS |
[Acrylic Oval Cream Jar Packaging Collection, capacity from 15ml to 50ml.]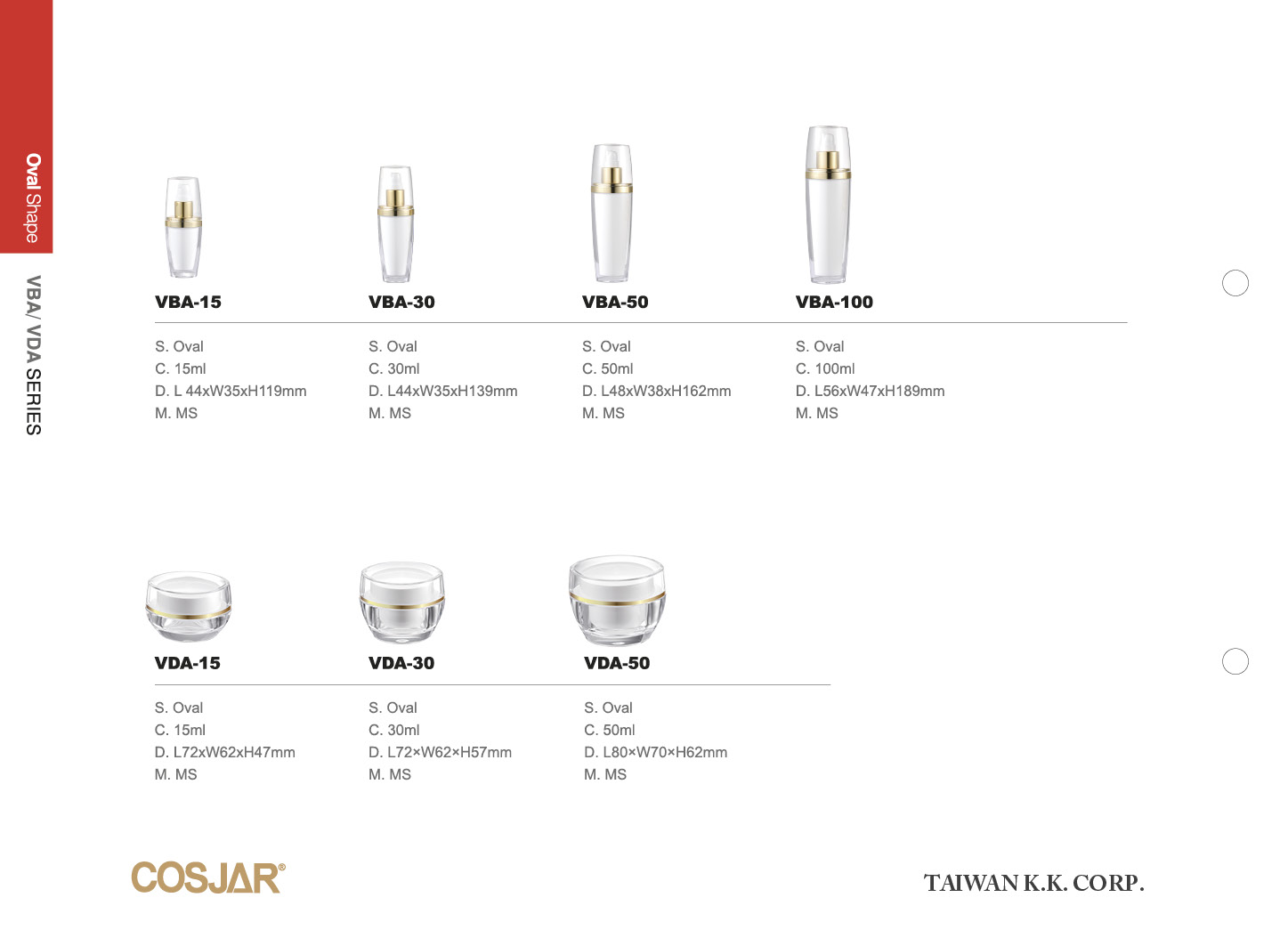 Related Products

---