Product Decoration
Cosjar offer several decoration solutions including color injection, spray painting, silk screen printing, hot stamping logo and metallization to fulfill all needs of your unique creative design.
1. Coloring process
For coloring process, we offer color injection and spray painting solution.
- Color injection solution
Color injection is a technique by adding color masterbatch during the forming process.
Since the color is injected in the forming process directly, there's no peeling problem on this color design solution. We have 3 color injection effect to be chosen, including solid color effect, solid color with pearled effect and transparent color effect. These 3 finishes can be applied on various material; for example, acrylic, PP, PET and PETG…etc. In addition, it is especially suitable for the eco-friendly material like PP, PET, PETG & HDPE.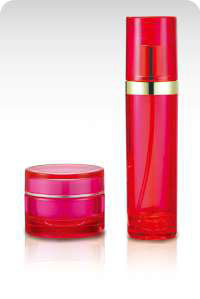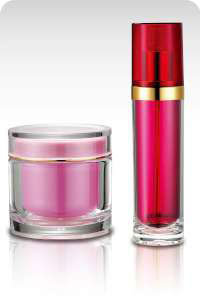 - Spray painting solution
Spray painting can be applied on five parts of double layer packaging including surface of the bottle and cap, interior of the bottle and cap and surface of the inner bottle. Since all the Pantone colors are available, the only thing you need to do is to decide the color you prefer and provide the pantone number for us accordingly. If you already have the color standard in hand but don't know which pantone number it is. No worries! just send it to us and we can check the color and make the color sample for you.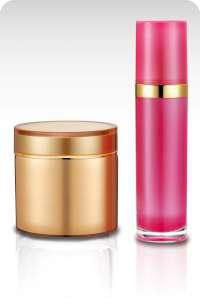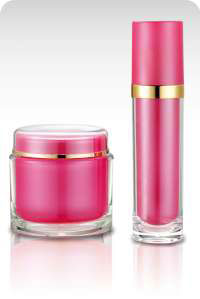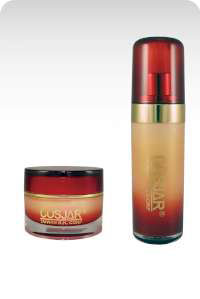 2. Printing process
We offer silk-screen printing and hot-stamping printing solution which are available for all types of materials.
- Silk-screen printing
Silk-screen printing is to print the text or the design mainly on the surface of the packaging with an additional cost. For the double layer packaging collection, we not only print on the outside of outer bottle but also on the inner bottle which needs more sophisticated technique to have a clean and neat outcome.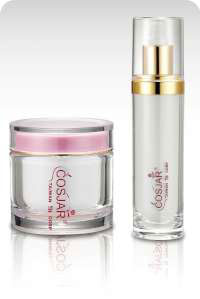 - Hot-stamping printing
Different from silk-screen printing, the technique of hot stamping printing is to use foil paper to print the metallic text or logo on the surface of the packaging. The most common color for hot stamping printing is shiny gold and shiny silver; Apart from these two colors, there are also multi-shiny colors are possibility to be chosen.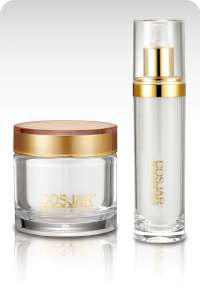 3. Metallic effect
Customers searching for super shiny effect or metal style design of the packaging, we provide metallization and metallic spray painting solution. Even though these two solutions offer the same metallic effect, there are still some differences between these two solutions.
- Metallization/Electroplating
Applied on the surface of the packaging; More shinny and modern effect but order quantity required is higher.
- Metallic Spray painting
Applied on the interior part of the packaging. Accordingly, there is the less possibility to leave finger prints on the packaging which applied the metallic spray painting solution. This decoration is less MOQ than metallization solution. Therefore, if you are looking for the super shinny effect but in a low quantity, the metallic spray painting would be your best choice.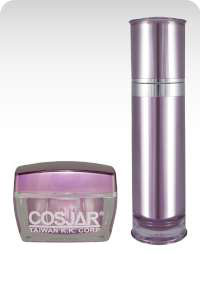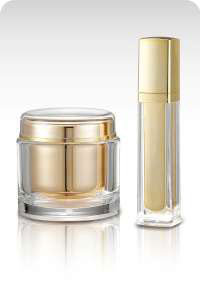 The wide selection of colors, printing and decoration parts provide the huge possibility of creation. Contact us via package@taiwankk.com to begin your personal packaging!